WHY STAGING?
Make Your Home Stand Out
When you put your house up for sale in today's real estate market, it is more important than ever to give yourself a competitive edge over other houses on the market. It is fast becoming a necessity to stage your home, in order to sell more quickly, and to get as much money for your house as it's worth. Facts prove that staged homes sell faster and for more money than the typical home. When you want to sell your house in the shortest amount of time and for the most money, you need to detail your home the way you would detail your car for sale.
How Home Staging Works
Home staging is a process of preparing any home for sale, regardless of price or location.
Often before the house is even put up for sale, our Accredited Home Stagers (ASP) use proven techniques and professional guidelines to prepare a homes for sale in the quickest manner, for the best possible price.
Staging can cost anywhere from $2,500 to $7,000 depending on the size of the home.
Home staging is not the same as interior decorating. Though decoration is part of it, staging is a process used to ensure that a home will appeal to the widest population of buyers.
Home staging has been proven to sell homes up to 50% faster and for an average of 5-20% more than the competition.
Real estate agents will prioritize and have greater confidence in showing your beautifully staged home to potential buyers.
Buyers will also prioritize which homes to visit based on the presentation of your home online.
Real Estate Factors that You Control
You cannot do anything about the market, interest rates, or location. But you can present your home in the best possible light, allowing your home to sell quicker, and for more money.
Before/After
Before
After
Before
After
Before
After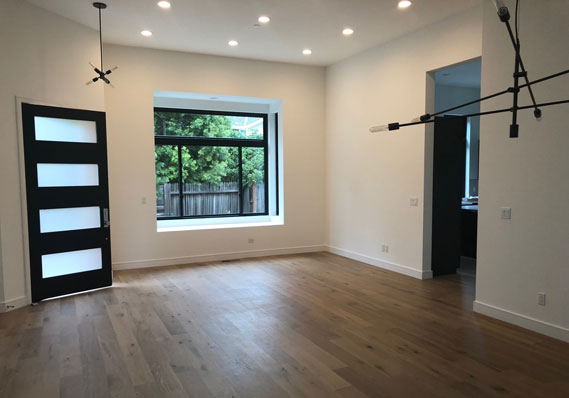 Before
After